[ad#kids-links]This page lists several of the best free sources of childrens sunday school lessons. I've tried to summarize what each site offers. You might want to bookmark this page. The links below contain many years worth of lesson plans.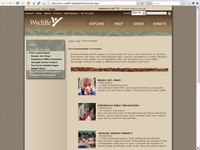 Wycliffe Bible Translators has many free Sunday school lessons for kids. For doctrinal fidelity and missionary vision, there is no better choice for teaching material. This site offers lesson plans on prayer, missions, and giving. Since much of this material is in shorter sequences it could be idea for special events or quarterly Sunday schools schedules.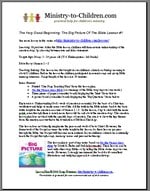 You can download my original Children's Church Lessons and modify them for kids sunday school lessons. Each lesson plan can be downloaded as a Microsoft Word Document for easy editing.
These lessons were first taught in my children's church to about 25 children grades 5K – 3rd. Target length of this lesson is 25 minutes. So you'll need to find additional activities to round out the hour.
Need More Help? Check out these free Sunday School crafts and more Sunday School lessons for children — or learn how to write your own Sunday School lessons.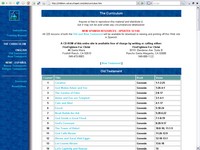 You can download 325 lessons from Calvary Chapel Kids that cover the whole Old & New Testament. This resource is arrange by Bible passage. Each lesson plan includes activities and coloring pages. I often refer to their lessons for supplemental ideas for my teaching. These free children's sunday school lessons are very high quality.
You can also find a wealth of Children's Sunday School Lessons from Max7.org. This site has uploaded content from thousands of users and has even translated some of it into different languages. The only drawback is not knowing who wrote the lesson plans and their doctrinal convictions.