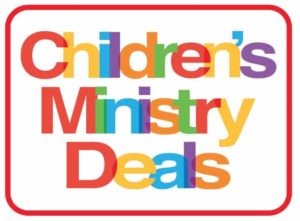 Children don't need to suffer from boredom in kids church.
There's no shortage of old curriculum available. In fact, at a recent Children's Ministry conference, when Children's Pastors were alone in a room and able to talk freely, they openly admitted that what was missing and what they truly wanted in a kids church curriculum is that it would be fun!
Fun + Biblical is not a contradiction! 
Children's Ministry Deals is catching on, because they're using things kids are already excited about to help teach them important lessons from the Bible.
They make Children's Ministry curriculum for Children's Ministry leaders who understand that simple truth. They make curriculum that teaches kids the Bible in a fun way. This is the kind of curriculum that will engage everyone involved…from the Children's pastor, to the volunteers, to the kids, to the parents, to the people helping decorate for the series.
"Somewhere along the way we were tricked into thinking that kids church was supposed to be a rigorous theology course for children. That's simply not true," explained Nevan Hooker, founder of Children's Ministry Deals, the #2 Children's Ministry curriculum producer in the US. "Kids church isn't about how much information you can cram into the mind of a child."
This material is excellent for elementary church aged kids. However, a good teacher could easily include preschoolers (or even preteen ministry).
This Bible studies have everything you need to launch a fun new program every several weeks.
Memory Verse
Skit
Object Lesson or Kids Sermon
Large Group Lesson Outline
Large Group Game
Small Group Discussion Questions
Make It Stick! Parent Sheet
Graphics
I hope you can check out their newest kids church curriculum today. If you've already used their material, please leave a comment below to share your experience with this resource. Don't forget they let you download  free sample lesson of each of these units.