Proven Ministry Ideas – Straight To Your Inbox
---
Join the private email group and you'll be the first to get our new materials.
---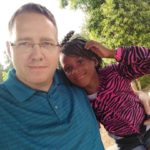 I'm Tony Kummer — I started this website in 2007. God has given us a simple mission.
Help people tell kids about Jesus!
So, each Tuesday I send our best free resources targeted for that week.
Nothing to buy – just real help for telling kids about Jesus.
See recent examples.
---
---
If you change your mind it's easy to cancel –
every message I send has a one-click unsubscribe link.
I respect your privacy and do not share email addresses with anyone.
What other readers are saying …
Thank you so much, I truly appreciate this site. Great job.

We took this VBS to Kenya and shared it with about 100 kids in a children's home. I ordered pieces…

I love this crafi. this the 2nd Easter I've made this for our kids.

I see this more and more in Churches which I am ashamed! I know I'm traditional about such things as…

I really liked this better than anything I've seen in my 63 years of life! Thank you so much!

Love all the materials, very interested in Whoosh and learning about the different artifacts, museums, and cultures; not only…

Thanks so much for these awesome colourings my Sunday school children love them

Wow! Awesome VBS curriculums. Great idea to include Science stem lessons in Cokesbury curriculum. Both curriculums would…

Love the material Ministry To Children provides for our youngsters. Thank you for the wonderful Biblical studies you give us…

This VBS curriculum looks like its very user friendly whether your church is large or small.
Featured & Popular Resources
Website Pages