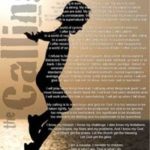 It's been a few years, but I still remember the first time I read this encouraging poem about children's ministry. It came in an email to me from a friend. It really spoke to me about the struggles and joys of being a kids pastor. Later I learned that poem was written by Roger Fields of Kidz Blitz ministries – who was one of my heroes in children's ministry. It's a great read and sure to encourage you.
---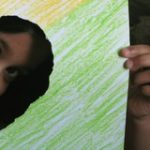 In most churches, finding volunteers for is a constant struggle. This is one major roadblock to growth on Sundays. Most children's ministers spend hours recruiting for Sunday school, church nursery, vacation Bible school, and other children's ministry programs. This shouldn't be the case. If people really understood the spiritual blessings of serving God's kids, we would have to start a volunteer waiting list. […]
---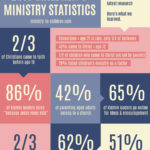 We surveyed 400 children ministry leaders and analyzed the latest research. Here's what we learned. Jesus loves the little ones – that's why we love to serve in this mission. Every person (no matter their age) was created to have a personal relationship with Christ. It's the most pressing need in this life and the mission of every believers to share that message.
---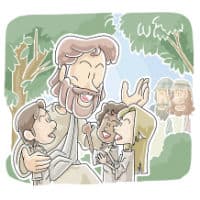 Your kids ministry is important. That's why we started writing down this list of the benefits of children's church, Sunday School, and all kids ministry programs. We hope this article will encourage everyone at your church to invest in the next generation.
---
Ministry-To-Children Readers' Comments
Thank you! I am able to introduce the birth and meaning of Christmas to my toddlers.

Thank you for having a website like this. It is really a great help introducing Jesus and other Bible stories…

Thanks again – I tracked down the bug and update the files. Here are the new downloads. https://ministry-to-children.com/wp-content/uploads/2019/12/Themes-of-Advent-Coloring-Pages-for-Christmas.pdf https://ministry-to-children.com/wp-content/uploads/2019/12/Advent-Coloring-Book-Story-of-Christs-Birth-for-Children.pdf

Hi Cindy – I wish I had now! I moved on to do a longer series on the life of…

I use a Safari on a Mac and was also not getting the fourth page. But the other link you…

Can you please help me find the next lesson? Part 13. Did Tony finish the series or is this the…

Hi I was looking for a easy Christmas play

Good point – making the update to avoid any confusion for the Sunday School kids.

Love the lesson, (and all of your lessons – thank you!), but it states that Daniel was a Christian, but…

Can you send me the URL address of that resource?
[Total: 17 Average: 4.1/5]