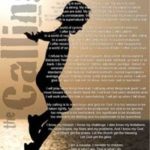 It's been a few years, but I still remember the first time I read this encouraging poem about children's ministry. It came in an email to me from a friend. It really spoke to me about the struggles and joys of being a kids pastor. Later I learned that poem was written by Roger Fields of Kidz Blitz ministries – who was one of my heroes in children's ministry. It's a great read and sure to encourage you.
---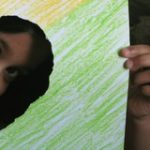 In most churches, finding volunteers for is a constant struggle. This is one major roadblock to growth on Sundays. Most children's ministers spend hours recruiting for Sunday school, church nursery, vacation Bible school, and other children's ministry programs. This shouldn't be the case. If people really understood the spiritual blessings of serving God's kids, we would have to start a volunteer waiting list. […]
---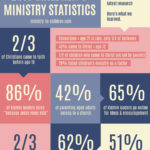 We surveyed 400 children ministry leaders and analyzed the latest research. Here's what we learned. Jesus loves the little ones – that's why we love to serve in this mission. Every person (no matter their age) was created to have a personal relationship with Christ. It's the most pressing need in this life and the mission of every believers to share that message.
---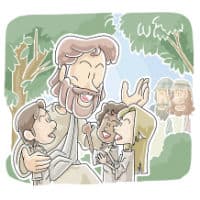 Your kids ministry is important. That's why we started writing down this list of the benefits of children's church, Sunday School, and all kids ministry programs. We hope this article will encourage everyone at your church to invest in the next generation.
---
Ministry-To-Children Readers' Comments
Really really enjoyed this!! Your approach is fun and sensitive to children. Thank you for the inspiration! God bless bless…

To review and reenforce our lesson on Saul/Paul and his conversion on Wednesday night with the preschool students.

[…] "Thankfulness No Matter What" lesson plan from Ministry to Children uses the story of Jehoshaphat in 2 Chronicles 20…

Very great outline. Thanks a lot. God bless you

Mandy, I have used so many of your coloring pages! They have been a very great blessing. Because our church…

I agree, that we should not public shame a fellow believer. I believe most families miss church because they are…

Great article! I have always struggled with sharing anything that may seem insensitive or critical of parents. I have found…

We attend a "micro" church … so when someone is missing, everyone notices. Our church has strong biblical, historical, and…

As librarian at Grace Lutheran Church, Columbus, IN, I have the library bulletin board to decorate. It is in the…

Hi there! I teach preschool in Lavonia- just about 40 minutes from Athens! Thank you for the resources!
[Total: 12 Average: 4.4/5]