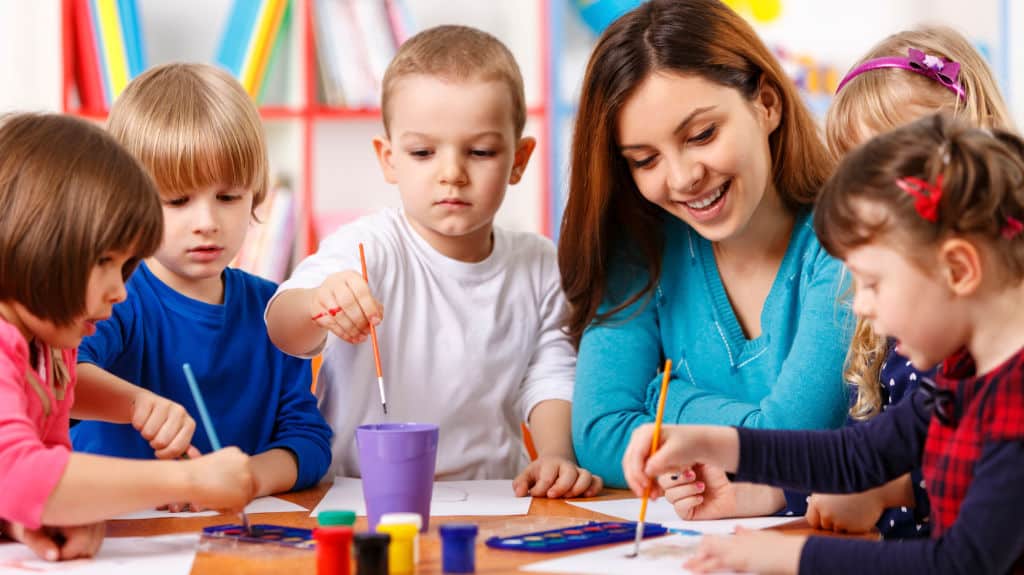 Are you looking for a free Sunday school crafts for your Bible story? Do you need just the right craft idea to supplement your lesson plan? This page lists several of the craft resources from our website and then links to other popular website that post children's church crafts.
Browse our most recent craft ideas
Search our website for even more free resources not listed on this page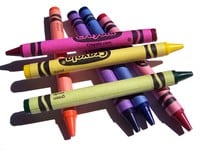 ---
Joseph's Coat of Many Colors Craft: Try this simple tissue paper craft with your Bible lessons about Joseph.
Wordless Book Gospel Colors: The simple Gospel presentation would make a great craft. Simple assemble the colors and tell them about Jesus.
Days of Creation Craft: Use paper plates to make a "book" about God creating the world. Watch a video explanation of this craft project and use it to teach the creation Bible story.
Sketching Bible Memory Verses : This is an activity you can use with almost any lesson. All you need is a marker board for the group or sheets of paper for each child.
Homemade Playdough Recipe: This is a fun project that can involve even young children. The end result is a modeling play dough that can be used for activities in many Sunday School lessons.
3 Love Crafts for Kids: These would be handy around Valentine's Day, but we should be teaching about love all year long.
Resurrection Egg Craft: Watch this detailed video about making "resurrection eggs" for children's Sunday school. These are a handy way to retell the Easter story to children.
Heart Craft for Kids Sunday School: Another craft demonstration on video. This simple heart craft could be used with almost any lesson plan about love.
Sunday School Crafts For Kids
Craft Video Demonstrations: Cullen's ABCs is and awesome resource for  crafts projects. The video demonstrations are always helpful and make doing these craft projects easy.
MSS Crafts and Resources for Bible Lessons: Features children's Sabbath School crafts and Bible story crafts. Free arts and crafts ideas for hundreds of Bible stories and Sunday school activities for children's devotions and Bible classes.
DLTK's Bible Activities: A site full of Sunday school activities, printable projects, free coloring pages, Bible story crafts and more.
Danielle's Place: Reaching children through free Bible crafts for children and activities for Sunday School. You will find hundreds of inexpensive crafts and Sunday school activities for children. Most of the crafts and activities on this site are Bible-based and are great to use in Sunday School, Vacation Bible School, preschool, and home school. You will find complete Sunday school lessons and lessons for Christian homes schools."
Sunday School Fun Zone: This is a new membership site with interactive, weekly children Bible lessons designed specifically for toddlers (ages 2 and 3) with free lessons to sample and many kids craft ideas.
Bible Kids Fun Zone: Bible Crafts for Kids, Preschool Sunday School Online Curriculum. Of course you want the best crafts your Sunday school or preschool can afford; kids learn best by doing! You need Bible-based crafts that teach important bible concepts, keep kids engaged in active learning, age-appropriate and teacher friendly. Bible Kids Fun Zone's membership site offers fun, easy crafts, inexpensive, theme-based bible crafts for Sunday school or Christian homeschool or preschool." This site has a membership only area, plus many free bible craft samples.
Kids Bible Story Crafts For Sunday School
About.com Family Bible Crafts: A selection of easy crafts built around Bible stories that would be a good supplement to your lessons for Sunday school.
Christian Preschool Printable: A website that offers free downloads and printable resources for Sunday school and children's ministry projects.
Children's Bible Story & Crafts
Faith Kids Sunday School Bible Bytes: Improve your Bible Curriculum for Sunday school with kids craft and Sunday school activity resources. Ideal for children's Sunday School teachers and Children's Ministry. Featuring age graded printable Bible crafts and kids activity pages, Bible story coloring pages, and resources for children age 3 to 13.
Kids Sunday School Place: for Sunday school workers, provides kids Bible lessons for Sunday school. They also have ideas for kids crafts, sunday school object lessons, children's church games, Sunday School activities, skits, stories, songs, and teaching tips. Includes a topical index.
Browse Related Activities | Bible Coloring Pages | Sunday School Games | Kids Worship Songs | Family Devotions