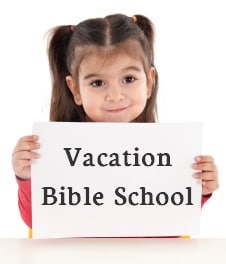 In most churches, Vacation Bible School is their largest summer. It typically takes the form of a day camp including games, crafts, bible lessons, and other activities. This page offers planning help for your church based VBS.
Choosing Curriculum
General Planning Help
VBS Promotion & Outreach
VBS Budgeting
Finding & Training Volunteers
Rotation Specific Help
VBS Follow Up
Here are a few more articles that might help you plan Vacation Bible School.