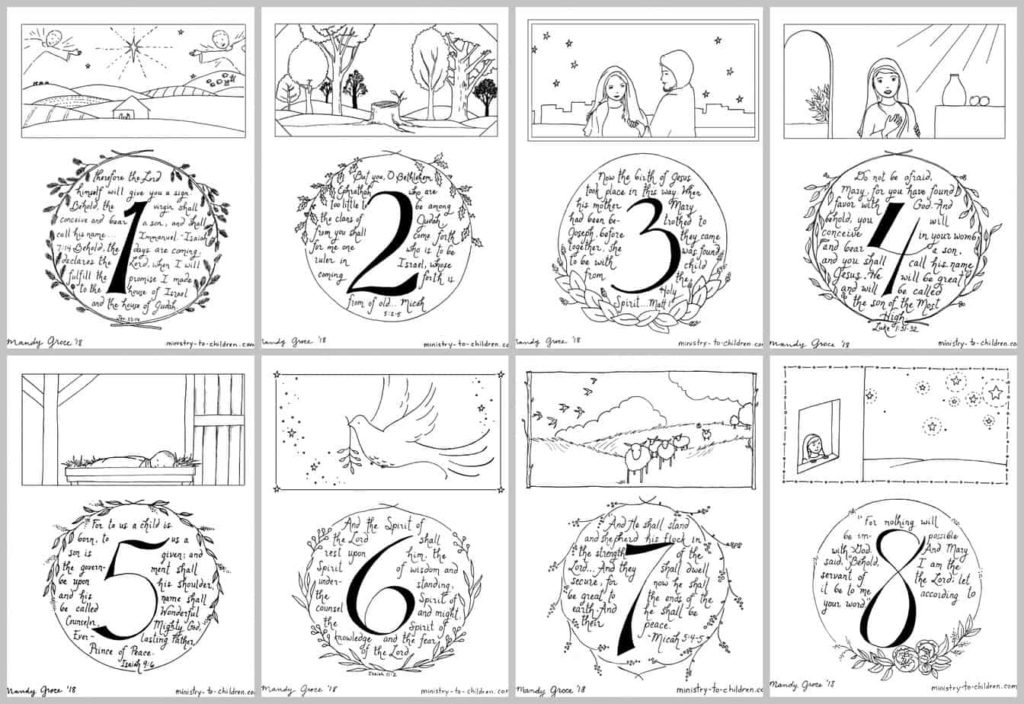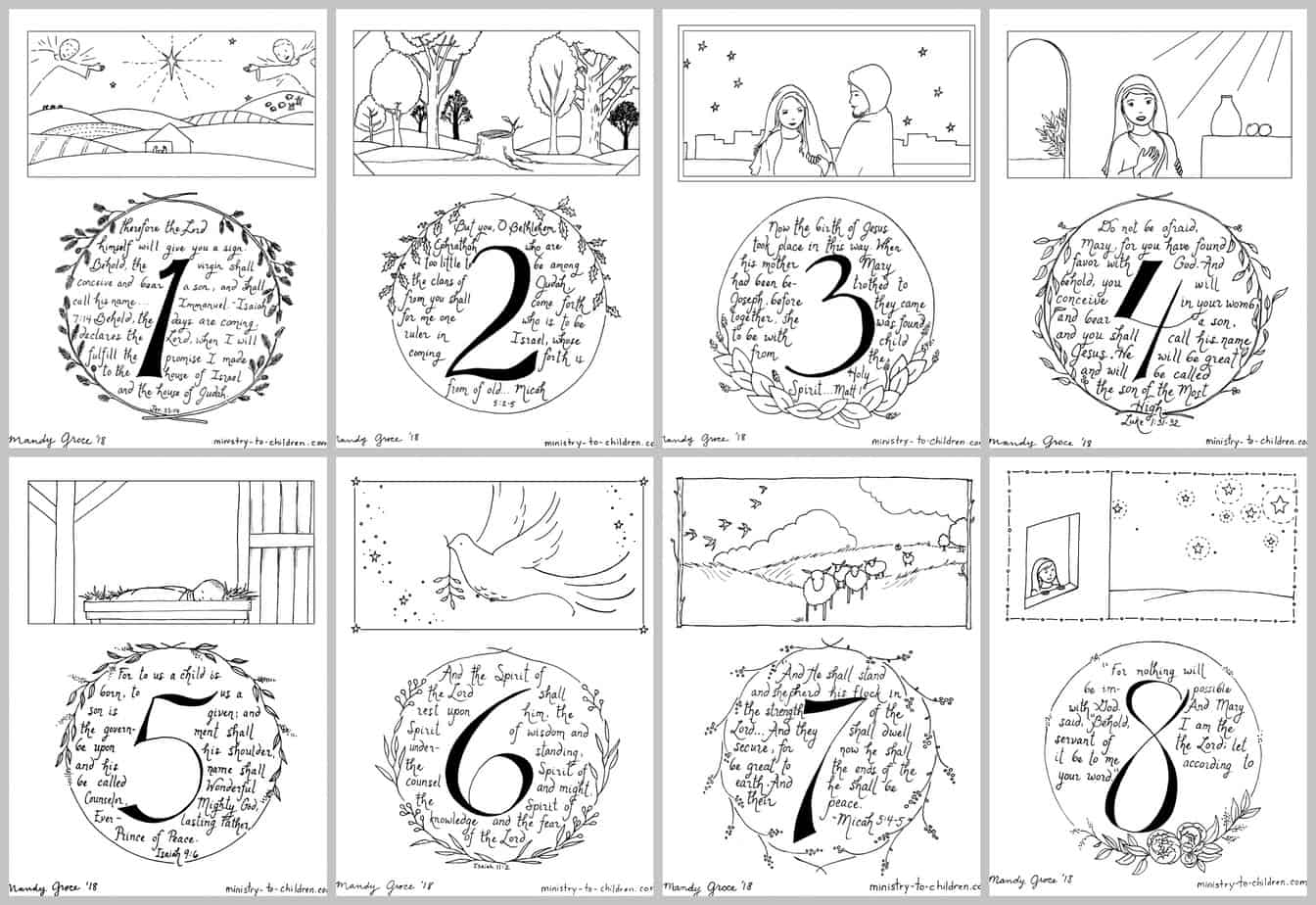 This season we're posting a new project from Mandy (and doing our best to get it out by Christmas). We'll update this page and download folders as we get them online. Thanks for your patience and we really hope you enjoy.
12/23/18 Update -All 25 pages online now.
There is a folder for the PDF (print-friendly) version and another folder for JPEG image files. Leave a comment below sharing how you used this in your ministry.