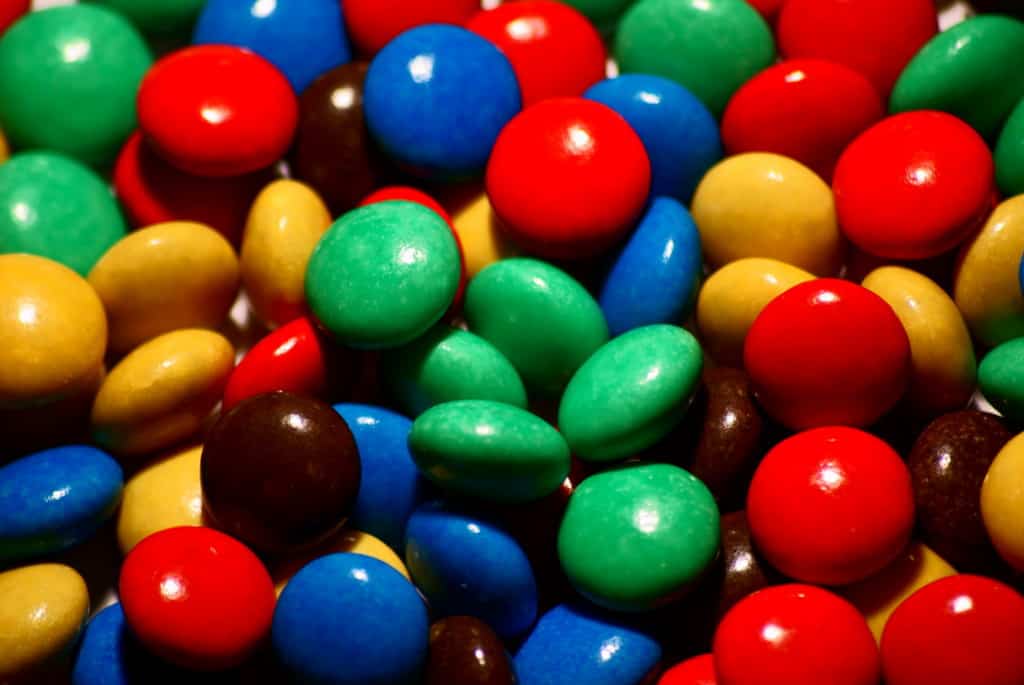 Got a handful of colorful candy or maybe a few boxes left over from a recent holiday? Perhaps leftovers aren't the best choice but you can find different colored candies at the dollar store or your favorite department store for a couple of dollars. Dump those candy pieces into clear bowls and use them for the Lord! Kids love sweet candy; this treat appeals to the eye and the taste buds. For some contrast, select two types of candies, one that is just one color and one candy that has different colors.
Here's the verse I used for this object lesson: "We have different gifts, according to the grace given to each of us." (Romans 12:6 NIV)
Hold the bowls, one at a time, shaking them so kids can hear the candies shifting around. "Who loves candy?" (Let kids answer.) You could ask questions like, "What's your favorite kinds of candy?"
"You know, candies come in different colors. Some brands like Hershey's Kisses are all the same color. When you get a bag of Kisses, they are usually all dark chocolate or milk chocolate or white chocolate. Let's unwrap a few to test our theory." Unwrap a few candies.
"It's hard to find a bag of kisses that contain a bunch of different flavors. That's kind of a shame because I get bored eating the same flavor over and over again. Don't you?" (Invite answers from kids.)
"Look at this bowl of candy. It's called Runts. All the candies have a different fruit shape and flavor. You never get bored eating these candies because they have different flavors. Have you ever had a Runts candy?" (Let kids answer.)
"You know, Christians are a lot like these colorful candies. Each one of us has a different spiritual gifting. Let's read the scripture together." (Read the scripture.)
"Wow! So some of us have a special gift for different things. The Holy Spirit loves to give sweet gifts. Some people sing, some preach, some dance  and some prophesy. How boring God's kingdom would be if everyone did the same thing."
You can share the candy with the kids or send some home in little goodie bags. (Especially if the candy is chocolate!) Have fun with this colorful candy object lesson.
Read more from  Mimi by following her blog on Encouragement for Christians.