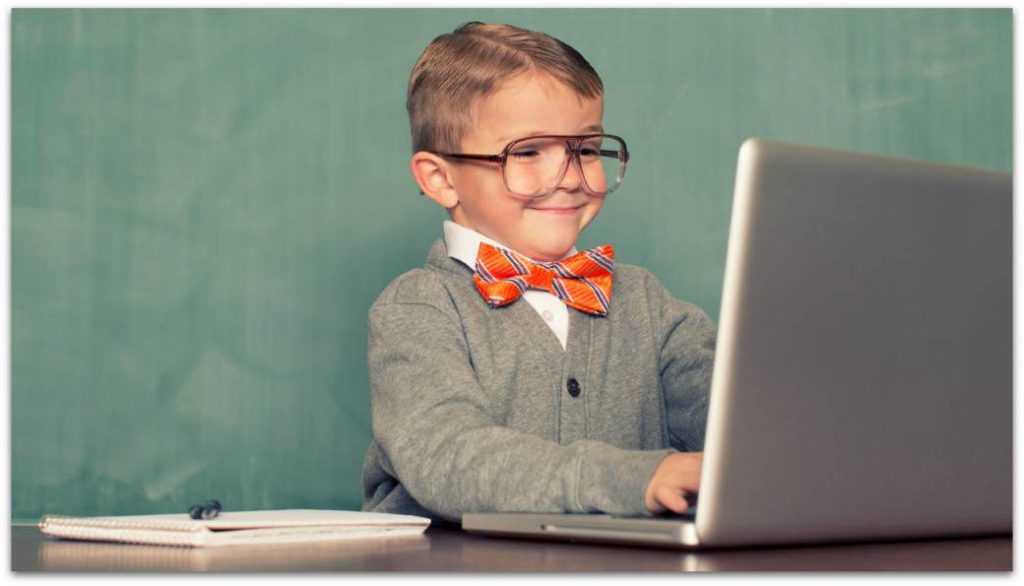 Even in the age of Facebook and Pinterest, there are still many blogs about kids ministry that deserve your attention. That's why we're updating our list of the top 100 children's ministry blogs for 2015. Browse the list below and you'll discover new inspiration and help. If you have a blog, you can add this badge.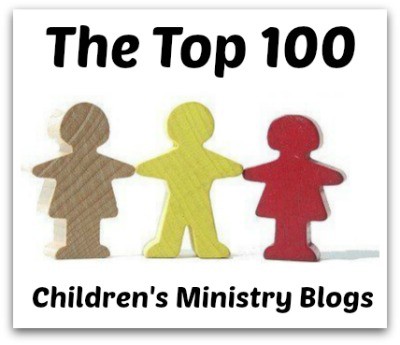 This ranking is just for fun and a way to give encouragement. I know most everyone will see it that way and celebrate so many excellent people sharing their ministry ideas!
Leave a comment and tell me your favorite blog from the listing. You can also suggest someone for the list next time!
Fun Challenge: I would also be super impressed if anyone clicks out to visit all 100 blogs on the list. I'd be even more impressed if you leave comments telling those people that you appreciate their dedication to children's ministry…. There's no prize for that, but it would be a good way to encourage everyone.
Bonus: I built a custom search engine for all the blogs I've listed on this page. You can use it as a tool next time you're researching a ministry topic or Bible lesson.
Just For Fun – Here Was The Math
How did I make this list? It began with a spreadsheet listing all the active children's ministry blogs I could locate. Then I used several public metrics to estimate the blogs popularity. These included Open Site Explorer and Buzzsumo. Each of these numbers were weighted according to my estimation of importance and reliability.
The idea was to look at three different types of signal: Link popularity of the home page, global link popularity of the whole site, and social media popularity in the last 6 months. None of these are perfect, but give a general sense of what blogs are building an audience compared to others.
Factors not directly included: Traffic estimates, RSS readership, years blogging, email subscribers, design, reader engagement through comments. Those type of numbers would give a much better picture of blog popularity. However they were beyond the scope of this list. I also couldn't control for errors in the data tools.
For this listing, I only included blogs that were obviously focused on children's ministry or written by a children's minister. Non-blogging websites, general ministry blogs, most homeschooling blogs, and others were beyond the scope of this listing. It's possible I missed some sites that should be included, please leave a comment below to make a suggestion.
Who's Missing – Amy Fenton Lee (inactive – on a blog sabbatical) would have been top 10.
When a blog was hosted on a well known website, for example "What's in the Bible." I used metrics from the blog page rather than the homepage of the site. While this will suppress their ranking, it wouldn't be fair to attribute all numbers to their blogging activity.
IF you really want to dig into the numbers, here's my spreadsheet. You can also check out the old rankings from 2013!
Bonus Listing –  Some other blogs we considered, but make the top 100 ranking.
Here is a simple text link.
The Top 100 Children's Ministry Blogs
For the simple text link, just copy and paste this html code:
<a title="Top 100 Children's Ministry Blogs" href="https://ministry-to-children.com/top-blogs-2015/">The Top 100 Children's Ministry Blogs!</a>
---
Here is a 200 px wide badge.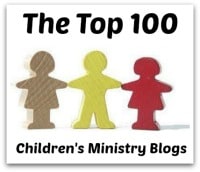 For the 200 px button, just copy and paste this code.

<p style="text-align: center;"><a href="https://ministry-to-children.com/top-blogs-2015/"><img title="Top 100 Children's Ministry Blogs" src="https://ministry-to-children.com/wp-content/uploads/2015/07/childrens-ministry-blogs.jpg" alt="top children's ministry blogs" /></a></p>