Are you looking for a great craft idea for your children's Sunday school class? Then check out these websites. They list many great kid's Christmas crafts, ideas and projects. Arts and crafts are not my strong point. So I'm thankful for all the easy and free Christmas craft ideas for kids. Try these for your Sunday school lesson, children's church, or at home with your children.

New for Christmas 2010, Mandy is creating an Advent coloring book. Each page will have a different coloring sheet to help children think about the meaning of Christmas. When all put together, kids will have a Gospel-centered art project in to celebrate the season.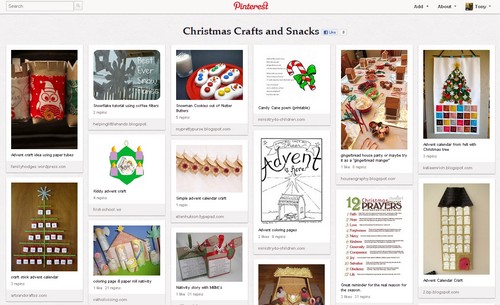 Free Christmas Craft Ideas For Kids
Christmas Time Together is the best place to find free, easy and clear craft projects for children. Your kids will love these art projects. Some craft ideas include: Advent Mural, Angel Tree Ornament, Bead Wreath & Candy Cane, Bell Ornament, Candy Basket, Cookie Cutter Ornament, Christmas Card Ornaments, Christmas Cornucopia, Christmas Cracker, Christmas Piñata, Christmas Place Mats, Clothes Pin Angel and many more. These crafts are free and easy to print off instructions.
Cullen's Christmas Crafts are free to watch on YouTube. She always does a great job explaining the craft and making it simple to repeat.
Craft Central Station Christmas Idea page offers more great Christmas projects for kids. They offer a wide range of craft, gift, art, and card projects for children.
Danielle's Place has dozens of free and easy Christmas crafts for children. Some crafts include:Craft Stick Christmas Star Ornament Craft for Kids, Peppermint Candy Frame, Coffee Filter Angel Craft, Ice Cream Cone Christmas Tree Craft, Poinsettia Flower Angel Craft, Picture Frame Christmas Ornament Craft, Lace Angel Craft, Angel Hershey's Kiss Party Favor Craft, Communion Cup Reindeer, Christmas Candle with Base Craft, Gift Bags with gift tags Craft, CD Christmas Ornament Craft, Nativity Craft, Baby Jesus Envelop Craft, and many printable card crafts in her members area.
The Christmas Zone at Kidology.org is a great place to find crafts and Sunday school lessons about Christmas. They offer many free items, but you'll need to buy a membership to get full access. I usually look here first when I'm planning a craft for kid's church.