Everyday thousands of readers visit our website for free lesson plans for their children's ministry. Everything on this site is 100% free, and that's exactly why I wanted to let you know about my friends at Children's Ministry Deals awesome Free Children's Ministry Curriculum.
Check them out and "sample" all the excellent paid materials available. Our friends at Children's Ministry Deals launch new Children's Ministry curriculum series' every month, and they always make the first lesson free for anyone to download. This includes their holiday themed lessons every year for free, and they're always offering entire curriculum series' for free as a way to say thanks to the people who visit their website. Jump over to their website to check it out.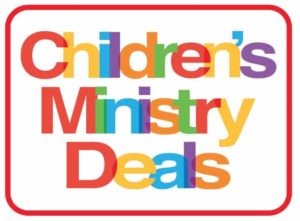 I've used and reviewed their curriculum for years in my own children's ministry. They have also been a great supporter of our website as a regular sponsor (helping up keep everything free here on Ministry-To-Children). If you're familiar with them, you know they're the most generous company you'll find serving in Children's Ministry.
My Favorite Free Lessons from their Children's Ministry Curriculum Series'